Attendance Tracking done the fun way
Ideal for small and medium size businesses.
Request Free Trial

Close to
100k
selfies uploaded

Used by
hundreds
of operatives

Live for
3 years
at London sites

Support in
United Kingdom
7 days a week
Is this for me?
⚙ Do your employees or subcontractors work on sites or remotely?
⚙ Do you have issues with attendance tracking?
⚙ Could their timekeeping be improved?
★ Learn when, for how long and at which project your subcontractors work
★ Get access to their exact location at the start and the end of their shifts
★ View their on-site photos to verify if they are ready to work on time
★ Get a weekly attendance summary of your operatives for each project
★ Generate a weekly spreadsheet report with all your employees and their hours
★ Define geofencing for your sites
How can it help me?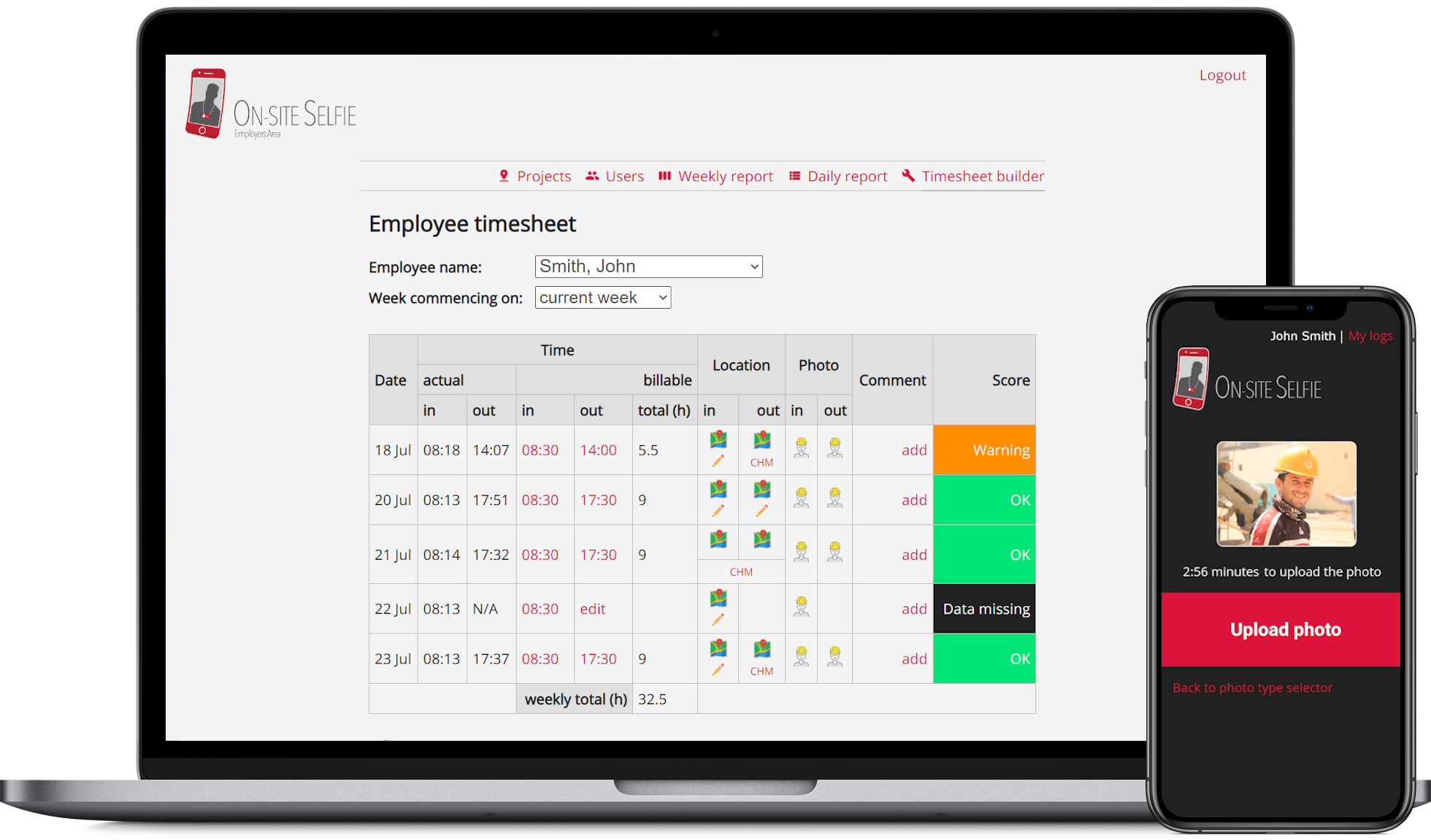 On-Site Selfie
On-site Selfie is an online system where your employees, operatives and subcontractors clock in and out simply by uploading selfies.
Office administrators get access to a console where they can verify time keeping, manage timesheets, sites/projects, user accounts and calculate wages.
The application is web-based, so there is no hassle with app stores or installing updates. You can access the system at any time via a browser. It has been optimised for different screen sizes so it will look great both a smartphone and a large screen.
What is in the box?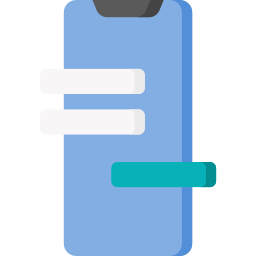 Mobile Web App
for operatives
On-site Selfie is incredibly easy to use. The user journey has been carefully designed to be streamlined, making sure operatives can focus on the main thing: clocking in and clocking out.
The app embraces concepts popularised by social media and both clocking in and out is essentially about taking a selfie and uploading it onto the server. All the hard work of figuring out the time and location of the employees is seamlessly done by the system.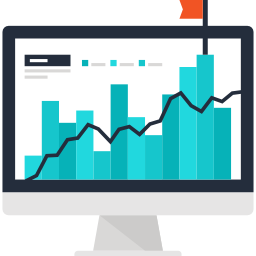 Office Administrator
console
The management console is a place where information submitted by the employees is collated and presented in the form of timesheets.
Managers can filter data by a time period, review selfie photos and verify the location in Google Maps. Our system allows for an easy payroll, completed just in a few minutes.
Your gains
On-site Selfie makes a difference: it is an affordable solution that can save your business a lot of money and greatly improve your reputation on the market.
Office administrators love On-site Selfie as it makes their life easier. It helps them track the whereabouts of their workers, produces comprehensive and intuitive timesheets and lets them manage user accounts and projects.
On-site Selfie is also a very useful tool for site managers. It greatly reduces paper work and allows them to focus on more important things than their operatives' clocking in or out.
Check our Video Presentation

Ready to learn more?
Please fill in the free trial registration form if you would like to give On-site Selfie a try. We will create a fully functional administration account for you and let you use the system for
free for one month.
No upfront costs
Monthly subscription fee
Free trial
All future upgrades free
We aim at contacting you back within 24 hours.
You can also contact us at onsiteselfie@elmechltd.co.uk.